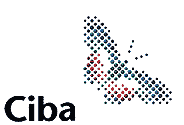 Ciba Speciality Chemicals solved their millennium issues using MS4.

After three months of commuting between Ciba's UK headquarters and their various bases here and overseas, the ten IT specialists in Ciba's millennium compliance team completed the UK pilot project in early November 1997. Then they implemented the MS4 programme internationally within the company.

The team comprised of both external consultants and internal experts. The MS4 project addressed the challenge of ensuring that new software was in place long before the millennium. The new software safeguards Ciba's international Supply Chain Management system and Business Support Centre structures from being affected by the 2000 date change-over.

The implementations started in June 1997 within all the BPCS software sites, around the globe. All data centres report normal operations following successful installations.

Terry Gorman, IT Director, explained that &quotCiba Speciality Chemicals was spun off as a totally independent $10 billion CHF company operating in over 38 countries in March 1997. Initial standardisation had to be focussed on BPCS version 4. However, without remedial action, these BPCS based Supply Chain and Financial systems would cease to function as the year 2000 approaches.

&quotMS4 was selected as a simple and effective solution. After a very successful pilot, we ... completed the conversion of over 150 environments before July 1998, using a team of just 8 dedicated specialists.&quot
© 1997-2001 EM4 Solutions Ltd.